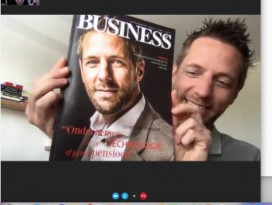 My lovely client Christian Kromme Skyped me this morning to show me the front page of a national magazine. He was featured because of his book…
Great news for Christian. You might remember that I was helping him with his book Humanifcation; Go Digital, Stay Human.
He had a really wonderful set of ideas that revealed some intriguing patterns in nature and used them to forecast changes in technology. A great speaker with a Wow! presentation, Christian was struggling to get it into a written format with a beginning, middle and a lead into new speaking engagements. So he asked me to help. As main editor, ideas connector and thought linker in chief I helped Christian go from idea to finished article. And look at the PR he is getting in his native Holland and beyond, it is phenomenal. Way to go Christian!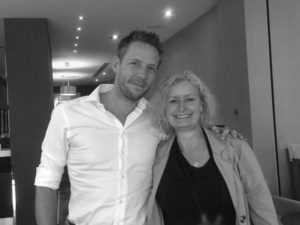 Christian and I are working on our next project together already. Watch this space – especially if you are interested in innovation, technology and the future of business.
So remember, if you want to get on the front page of magazines, you probably need to write a book because that's a newsworthy thing to do. And journalists want newsworthy. You won't get on the front page because you know a lot, will you?
And to make the BIG time, it needs to be a WELL WRITTEN book.
A bit of quick thinking, thrown onto paper in 30 days is going to do you a fat lot of good. A mediocre cover and a disappointing badly written piece of ill-thought out junk will haunt you for the rest of your career. So if you are going to do it, do yourself a favour and do it properly.
And if you want to do it properly, your's truly can help!
Watch this space for updates from Christian's book launch (Amsterdam here I come…)